Daily Archives:
July 30, 2012
click the radio link to listen the declare news about PM Meles Zenawi
or click here to listen >>>>
meles zenawi died news media declared
Ethiopian Satellite  Radio and Television (ESAT) just reported in its tonight news that Ethiopian Prime Minsiter Meles Zenawi has died at 57. The radio cited its sources from the International Crisis Group (ICG) and diplomatic community.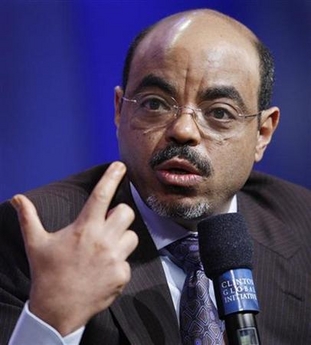 The Radio Station also stated that ICG is now preparing a report entitled "Ethiopia and the Horn of Africa in post Meles Zenawi".
Read the rest of this entry